Information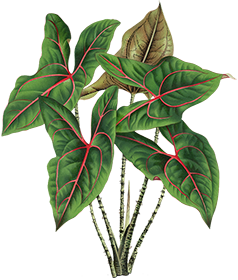 Our Environmental Impact
At The Watering Can, sustainability and the environment are at the heart of everything we do. Whilst it is hard to be completely eco-concious in the hospitality industry due to endemic overuse of plastics / excess packaging in the supply chain – we're dedicated to making a difference. This is evident in how we source fresh ingredients from sustainable sources, trusted local suppliers, and implementing eco-friendly practices wherever reasonably practicable to protect our planet, ensuring that every cup of coffee or bite you enjoy here is a delicious step towards a greener future.
Some examples are: using energy suppliers that have greener engery sources, minimising single use plastics, using compostable takeway packaging, setting up recylcing bins in the park, giving our used cooking oils to be turned into bio-fuel, litter picking, raising money for the Trees for Cities charity and sponsoring land re-wilding with Heal Rewilding.
General bookings
We operate a 'walk in' only booking policy during the day. If we are full on arrival, and we have availability shortly, we do offer a ring back service.
Service and table timings
Breakfast starts at 9am and last orders are taken at 12pm. Lunch orders commence around 1pm or a little later at the weekend if we have been particularly busy at breakfast. As a general rule, we allocate 1.5 hours per table.
Sunday roasts are back from 15 October and will run every Sunday through until Easter. Guests can book from 1pm to 5pm. We allocate 2 hours per sitting.
Allergies and Intolerances
We operate in an environment where all of the major allergens are present. As such, despite robust training and awareness, we can not 100% guarantee that your food or drink will be free from allergens, due to (but not limited to) very low risks of cross contamination and/or changing ingredients in the supply chain. If you have a severe allergy, we recommend that you consider this information carefully before consuming any of our menu items.
We disclose our position on allergies to you here on our website, on a notice board in the restaurant, on our menus and within the allergen book.
At the point of ordering, our servers will prompt you to let us know if you have any Allergies or Intolerances, however, without prejudice, it is your responsibility to notify us.
If you do disclose that you have any Allergies or Intolerances, your server will ask you to complete a notification form. Once completed, they will inform the duty manager and the kitchen team and you may be presented with the allergen book from which to make a choice from. Your information will also be recorded on our systems for audit purposes. Your personal details and what you have consumed will be recorded for 14 days only.
Private hire / private dining
For any special booking enquiries/events, please email us at info@thewateringcanliverpool.com.
Accessibility
We are accessible for customers with wheelchairs, or, walking aids. Customers who visit us with wheelchairs, please give us a call so we can make sure that we can keep an accessible table for you.
Prams
We understand that being out and about and wanting to dine with young children can be challenging. That's why we are happy to accommodate customers with prams on a limited basis.
For the safety and comfort of all our customers and employees, we ask that prams be kept in designated areas only. Please ask a member of our staff for assistance in finding an appropriate place to store your pram.
We also ask that customers using prams take extra care to keep aisles and exits clear at all times.
Due to our limited space and health and safety, we have three tables available that can accommodate an un-collapsed pram in the main room of the restaurant. Please do not be offended if we ask you to collapse your pram or to store it out of the way of any aisles / other tables, if these tables are already occupied. We do also have some high chairs available. Prams are not permitted in the garden room (conservatory) or the outdoor area (the Gazebo).
We appreciate your understanding and cooperation in helping us create a safe and enjoyable dining experience for all.
This high level policy statement is subject to change at any time for the safety and comfort of our customers and employees. Thank you for your cooperation.
Dog Friendly
We are dog and other pet friendly. We ask that your dog is kept on a short lead, all four paws are kept on the floor and you do not feed your pet in the building. Water is not available for pets inside unfortunately, but there is a free water point outside at the end of the building by the ice-cream kiosk.