Information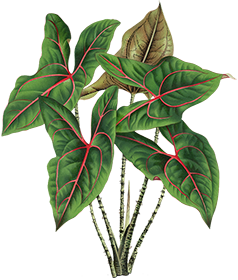 General bookings
We operate a 'walk in' only booking policy during the day, with the exception of Sunday lunch. If we are full on arrival, we do offer a ring back service.
Friday and Saturday evenings have now finished until the Spring 2022.
Sunday Roasts
Sunday roasts recommence on 23 January 2022. To book a table from 1pm, please call us on 0151 319 2366.
Service and table timings
Breakfast starts at 9am and last orders are taken at 12pm. Lunch orders commence around 1pm or a little later at the weekend if we have been particularly busy at breakfast.
As a general rule, we allocate 1.5 hours per table.
Private hire / private dining
For any special booking enquiries/events, please email us at info@thewateringcanliverpool.com.
Please note: Saturday and Sunday are our peak operating hours, so we tend not to take bookings for private functions during the day time.
Accessibility
We are are accessible for customers with wheelchairs, or, walking aids.
Unfortunately due to our limited space and health and safety, we only have four tables available that can accommodate an un-collapsed pram in the main room of the restaurant. Please do not be offended if we ask you to collapse your pram or to store it out of the way of any aisles / other tables, if these tables are already occupied. We do also have plenty of high chairs available.
Dog Friendly
We are dog and other pet friendly. We ask that your dog is kept on a short lead, all four paws are kept on the floor and you do not feed your pet in the building. Water is not available for pets inside unfortunately, but there is a free water point outside at the end of the building by the ice-cream kiosk.